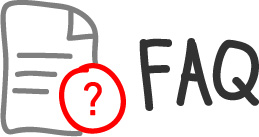 When contacting customers, we've noticed some issues occurring often and tending to have the same root problem. Do you have questions about Livechatoo's functionality, too? Take a look whether you can find an answer below.
1. Is Livechatoo really totally free?
Yes, it is. :) After you register, you automatically receive the Trial plan, which is an operationally full version of Livechatoo. However, you only have a limited period of 14 days to try all the functions, set up the design and find out which service package would be the best for you.
2. What happens when the Trial plan expires? Will I have to buy a paid version?
After the Trial plan expires you will be automatically switched to the "Free" plan, also at no charge and for an unlimited time. The Free plan's only limit is traffic, where it expires once it reaches over 5,000 visits per month. The package can be exchanged anytime for another. If you decide to purchase any of the paid packages while you are using the Trial, we recommend exchanging the package before it expires so you don't lose any saved appearances that cannot be changed in the Free plan.
3. I would like to put your chat client on my website. Can you help me?
How fast a chat client can be installed at your site depends on you. Registration involves filling in 4 lines, while the time it takes from completing the registration to adding the chat to your site may be less than 5 minutes :)
4. When I register, I should fill out the Login page. What is it?
"Login" means the page where you log into the Livechatoo interface either as an operator or an administrator. Do not confuse the login page with your website. The web address is https://app.livechatoo.com/(name to be inserted). For instance, your site is www.example.com and you choose "example" as your login, the page where you log in will be https://app.livechatoo.com/example.
5. I have registered myself and set up an account and appearance, how do I add a chat client to my site?
To successfully operate a chat room on your website, you need to insert generated JavaScript code into the site's source code. Once you have registered, find the JavaScript in your Livechatoo account administration, in the Design tab. Send it to your administrator and he will put it on your site. If you manage your own website, insert the code before tag. If you use a content management system or encounter other implementation problems, do not hesitate to contact our support desk.
6. I've added the chat client to my site, logged in and still haven't reached the Online status.
It's likely that you have logged into the administrator account. In the Operator tab, create a new operator account by clicking on "New Operator". When you have finished filling out your credentials, you can log in as an operator – use the login address and password you just filled when you created the operator.
7. I can't hear the sound of incoming chats or other beeps in Livechatoo.
In order for Livechatoo sounds to be heard, you should have the latest version of Adobe Flash Player installed. How can you find out if you have the latest version? Just visit this page – you should see information about the version of your player or the link to download the latest version.
8. I cannot log into the operator account even though both the e-mail address and password are 100% correct. I have a Free account.
Apparently, your FREE account has expired. The Free plans's only limit is the number of hits, restricted to 5,000 per month, which you have probably exceeded. If you are satisfied with Livechatoo, please support it by ordering to a Basic, Classic, Premium or Business plan. If these packages are not satisfactory for any reason, please contact us and we will be happy to prepare you a tailored package – Custom.